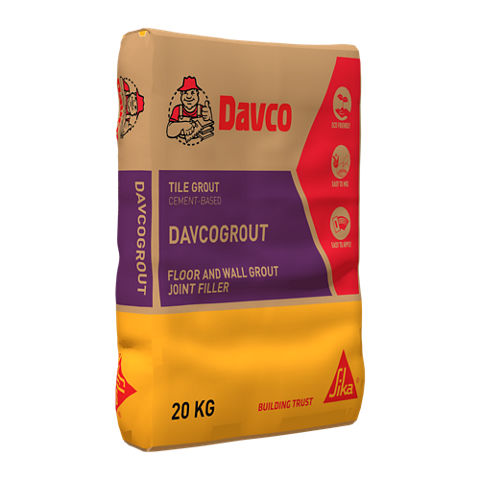 Floor and wall tile joint filler
Davcogrout is a cementitious tile grout with chemical additives and fillers, specifically designed for filling the joints between tiles or natural stones. Davcogrout is available in various colors.
User friendly
Easy application and clean up
Available in various colours
Easy maintenance
Water resistant
Available Colour
The colours are included for illustrative purpose. Due to different computer / phone display, the colour may vary from the actual product colour.
White 111
Wati Cream 113
Light Grey 131
Grey 132
Chiam Grey 142
Black 140
Ivory 114
Oman Ivory 141
Light Almond 116
Light Yellow 600150
Ong Yellow 600203
Steve Yellow 138
Nova Blue 135
Jeff Green 137
Pink 125
Nova Beige 121
Maroon 600128
Chocolate 127