Record winners
Being the first in a discipline has always been special. The shortest common outdoor running distance is one of the most popular and prestigious events in the sport of athletics. And the Jamaican Usain Bolt shattered all previous records in 2009 with his 9.58 seconds. The event remains memorable to this day. At the same time, we remember everything that stands out as being the highest, the biggest, the strongest, the smallest (the sight of a hummingbird drinking nectar from a flower is one that will never be forgotten), or the firstever.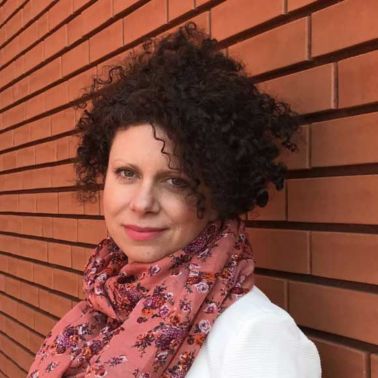 "We have a brain that is sensitive to superlatives and we live in a superlative world. We also build and create superlative things. One example is the Hong Kong-Zhuhai-Macao Bridge (HZMB), which has broken many world records in engineering." Astrid Schneider, Corporate Marketing & Communications Manager
As the world's longest bridge-tunnel, the HZMB has the longest total span, the longest steel structure, and the longest underwater immersed tunnel. It has broken many world records and been rated by The Guardian as one of the "seven wonders of the modern world." The HZMB is a huge project with multifarious processes and high-level requirements that involves many challenges and follows rigorous standards in every respect. But there are more records to present.

The GF Victoria Hotel in Tenerife has the most inclined green roofs currently to be found in Europe. This space covers approximately 1,800 m² and comprises three roofs with variable slopes, the average inclination being 40C° (even reaching 48C° in some deck cloths), landscaped terraces with an inclination lower than 10C° of slope and reinforced pits for plantations of increased size.
We also present a very sustainable energy-saving example of record-breaking architecture in the form of the smart Lucia, which has intelligent solar control glass that minimizes, or even eliminates, the need for an air conditioning system, reducing running costs for the building and saving energy.
Yours sincerely,
Astrid Schneider
Marketing & Communications Manager
Sika Services AG
Inclined Green Roof With a View
The Sarnafil systems was chosen for its resistance to roots and its long useful life (20 years' warranty from Sika). The cover was completed with different landscaping systems, chosen according to the slope and vegetation requirements of the garden roofs of GF Victoria hotel.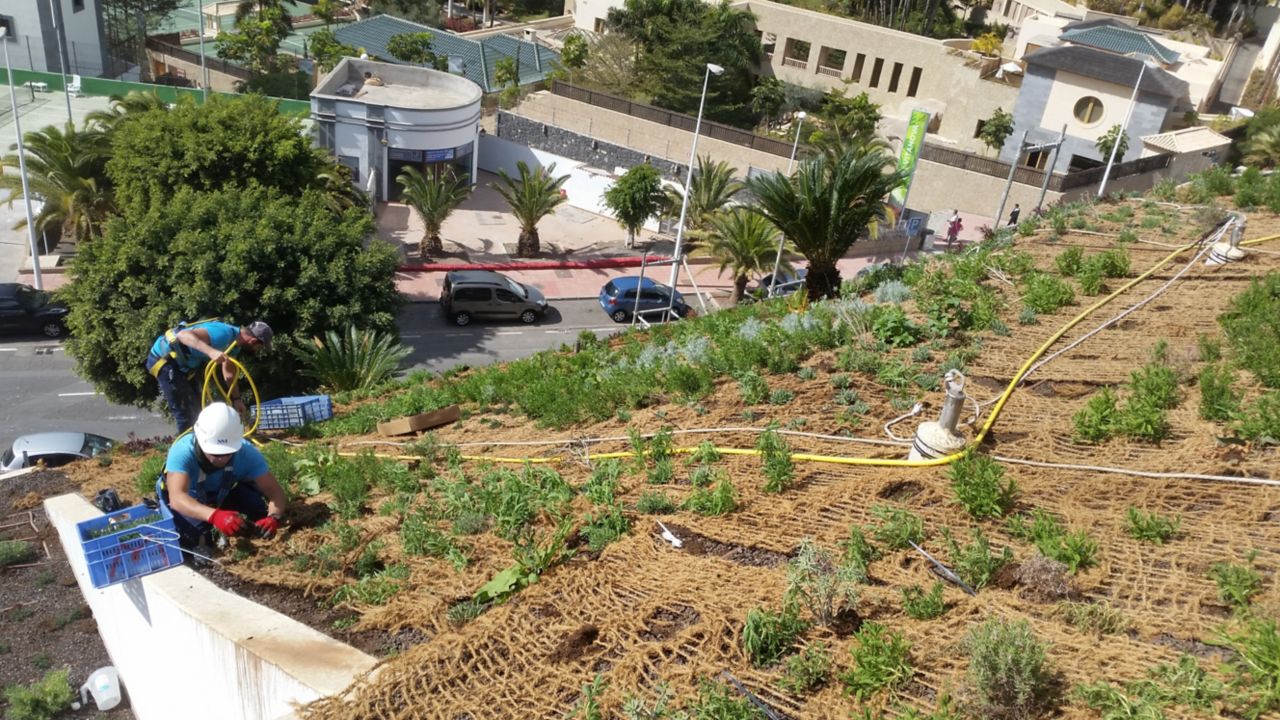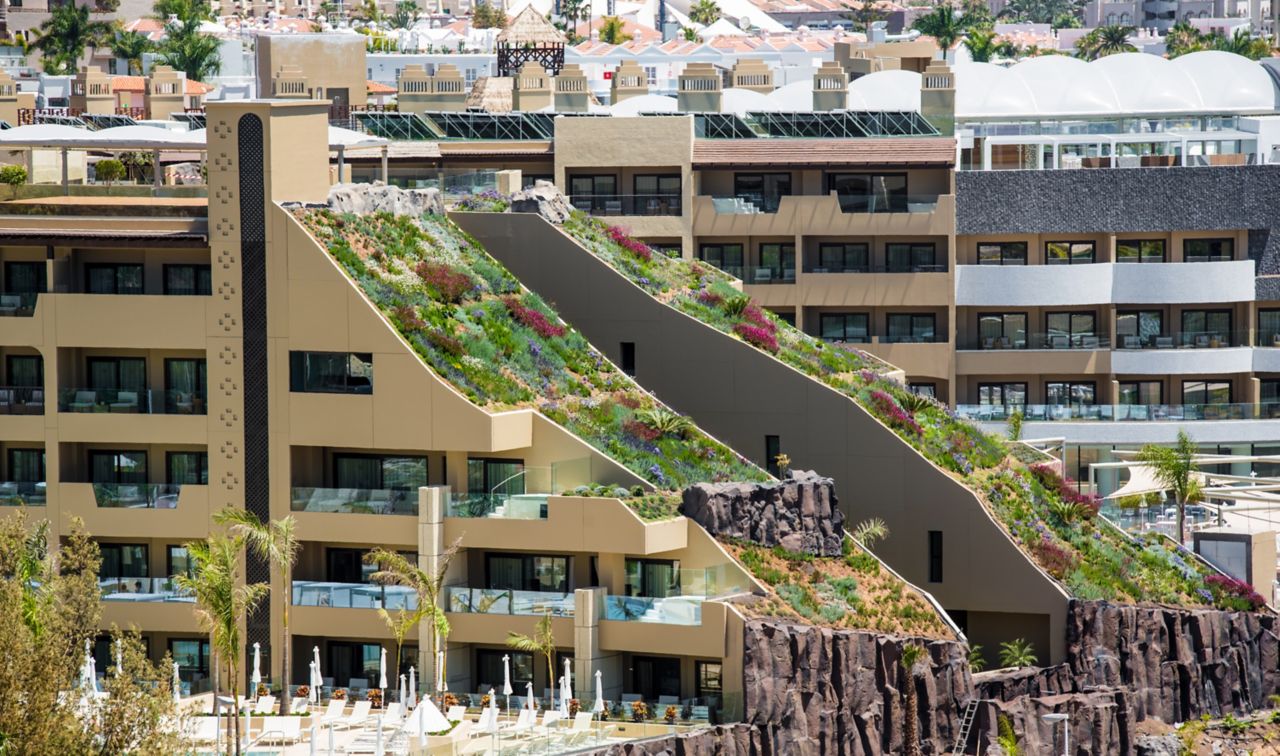 Learn More About the Sika Subsidiaries of this Edition no. 32